IMPORTANT:
The Homeric Charters to Greece were discontinued after 2005... we're hoping that they come back....but so far, no sign.....
A charter flight, for those of you who don't know what they are, is an airliner that is leased by a private company and offers low cost fares to select destinations. Charters are usually no frill(but commercial Airlines are not fare behind and getting closer!) and have limited schedules with set days that you can leave and return.
I've flown charters a few times(the now defunct Homeric Charter to Greece as well as a charter from London to Athens). The charters can be inconvenient(sometimes they have horrible departure or arrival times), disorganized and crowded(sometimes they add extra seats to the plane which makes your space very cramped!). I use fly charters if I want to save money and that's about it. I don't fly them because they are a wonderful alternative to the commercial airlines.
When I flew Homeric charters from NY to Athens I saved about $500 on the air fare, so it was worth it. When I flew the charter from London to Athens the round trip( I threw away the return ticket since it required me to return in a week) I saved about $200
Although three is not much in the way of charter flights to Greece from the US there are plenty of other charter flights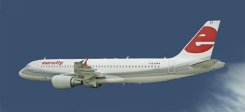 from select US cities to European cities. Eurofly has some great fares starting as low as $739 round trip from JFK to a number of places in Italy including Rome, Naples, Palermo, Pescara, Bologna and they've added flights to Delhi India. The will undoubtedly be adding new destinations to their schedule so you're going to want to keep an eye an them. The flights are not year round so you'll want to take a look and see what time of the year they fly.
You can do a Google Search for European Charter Flights, or something similar to find all the possibilities.
.... Try a Search!